IAPS-2021 A2T-Access to Taiwan Program # Batch 2
2021-06-10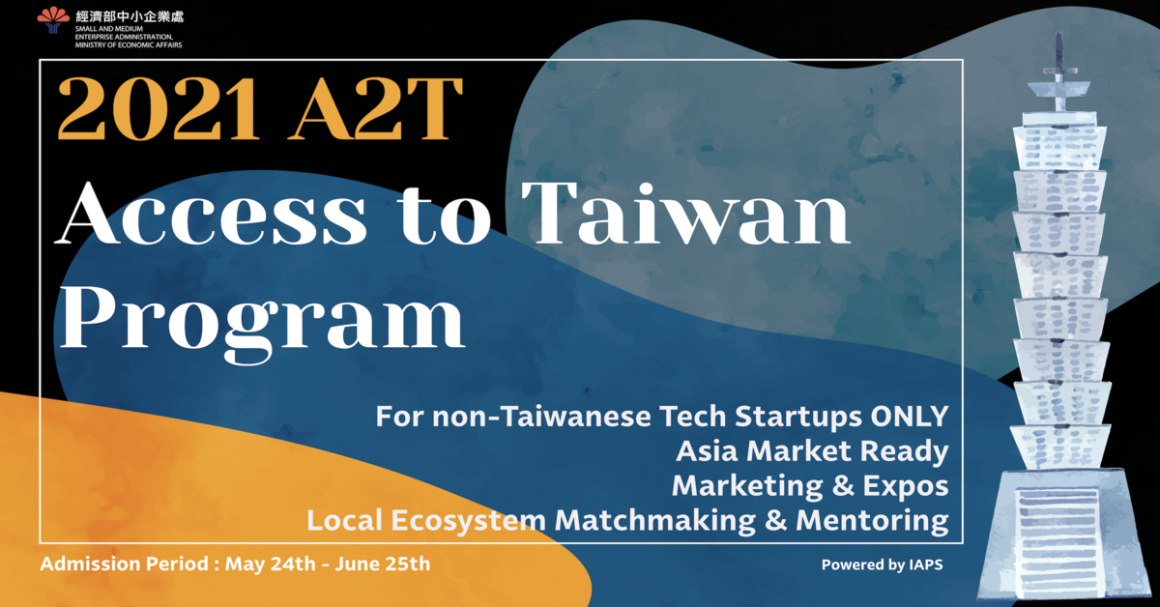 IAPS's A2T Program is a market access sprint program specifically designed for non-Taiwanese Tech startups to engage the Taiwan startup ecosystem. The program is a great opportunity for overseas startups to access Taiwan's manufacturing, R&D and traditional high tech industries as well as our deep tech talent pool. IAPS has a strong network of corporates, investors, venture builders, and the top minds of different industries to help you establish a presence in Asia.
官網詳細介紹
How to Apply
Online Application for Batch 2 :
https://forms.gle/gnkSKQx4r5reExJC7
Batch 1 Application Period / Acceleration Period
January 1st – February 10th / March 1st – June 30th


Batch 2 Application Period / Acceleration Period


?May 24th – June 25th / July 1st – October 31st
Program Structure
Ⅰ:Evaluation & Mentorship
• Online application, followed by IAPS evaluation to understand the startups'needs and opportunities
• Online meeting to discuss business plan
• Set up milestones and A2T program package
• Virtual mentoring sessions
• Ongoing support and follow up
Ⅱ:Local Ecosystem Matchmaking
• Arrange meetings with potential partners and clients in Taiwan
• Provide related landing services such as incorporation consulting, short term office space access, etc.
Ⅲ:Marketing & Expos
• Arrange to exhibit at startup expos in Taiwan
• Arrange pitch opportunities according to startups' fundraising needs
What We're Looking For
?Non-Taiwanese Tech Startups
?Asia Market Ready
?Targeting Taiwan's Manufacturing, R&D and hardware-software integration expertise
What You Get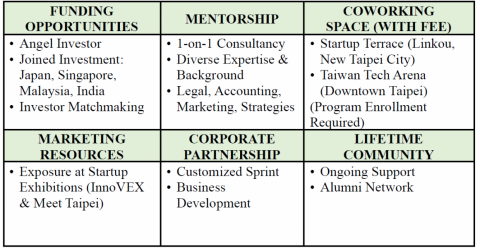 Any Question? Don't Hesitate to Reach Out!
?Taipei Office:3F, No.2, Sec.4, Nanjing E. Road Songshan District, Taipei, Taiwan
☎ +886-02-2570-0202 #321
?kikilin@nctu.edu.tw
?Hsinchu Office:4F-1, No. 5, Hsin Ann Road, East District, Hsinchu City, Taiwan
☎ +886-03-623-0168
?sharonchen0722@gmail.com
YOU MIGHT LIKE THESE ACTIVITIES
TTA Black Card Membership Open for Application

Computex & InnoVEX 2018 to focus on "Global Innovations"

The announcement of the Prototype Pitch Deck Presentation result has been postponed