SPACE

of 24-hour space

0




Empowering Global Tech Startups
TTA is Taiwan's flagship startup ecosystem building program launched by National Science and Technology Council in 2018. Our vision is to build a vibrant international startup ecosystem in Taiwan. We foster entrepreneurship and innovation by serving as the platform connecting technology, talent, market, and capital.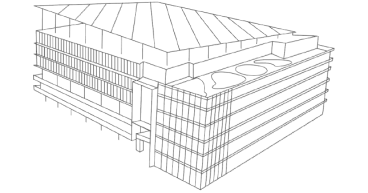 Bridging Resources between Northern &
Southern Taiwan and the World
Strategically located in Tainan, TTA South boasts a beautiful, multi-functional co-creation space of 4,290 sqm. Situated in the Shalun Smart Green Energy Science City, TTA South focuses on three industry verticals: Smart Tech, Precision Medicine as well as Clean & Circular Tech and offers Taiwan's most comprehensive tech verification and demonstration sites. It is the perfect place for startups in southern Taiwan to scale up.

Looking for private office for your growing team? Apply here
OUR MISSION
Investment

Working with more than 100 local and overseas investors, more than 200 of our alumni have been funded through our investor networks.

Market Expansion

We provide startups access to international markets and match their solutions with innovation driven enterprises. 

Accelerator Programs

Our partnership with renowned international accelerators enables us to connect startups with even more global resources.
OUR SERVICE
STARTUP

Startups selected by TTA Accelerator Partners, residence startups of TTA South as well as those that join our exhibition programs become TTA alumni.

CORPORATE / INVESTOR

TTA welcomes corporate partnership. TTA investor and corporate partners enjoy access to exclusive meeting area at TTA and precision matching with TTA startups.
OUR SPACE
Whether you need to get an early start or work late into the night, TTA offers 24-hour access to its facilities. Contact us to find out more about services that we offer and the pricing for space use and equipment rental.
Shower rooms

maternity nursing facilities

Mail and package handling

VIP Room

Complimentary coffee and tea