科技界奧林匹克Collision Conference
2023-06-26 ~ 2023-06-29
號稱是科技界奧林匹克的Collision Conference將於 6月26日至29日舉行,歡迎想了解北美最新科技趨勢的新創夥伴們,一同關注Collision Conference 🍁🍁🍁
​
Collision每年吸引超過4萬名企業家、新創公司和投資人參加,提供了與會者對技術趨勢的第一手觀察,也可與來自全北美及世界各地的新創企業、創投機構面對面交流。今年展會多達20個論壇與展覽主題,更將涵蓋資通訊、永續、運輸、金融、資安與醫療保健等產業。
​
📌 活動官網:
https://collisionconf.com/
📌 活動時間:2023年6月26至 29日 ( 週一至週四)
The International technology conference Collision, the festival dubbed "the Olympics of tech" has attracted presentations from tech heavyweights at Amazon, Facebook and Apple and other stars including David Beckham, Ryan Reynolds.
​
Taking place physically from June 26 – 29, 2023 at the Enercare Centre, featuring 20+ content tracks, 400+ game-changing speakers, 850+ investors, and 2,000+ start-ups, Collision will be the place to connect with the latest and brightest in tech. 🍁🍁🍁
​
🌟 Check out Collision 2023's official trailer here!
📌 Website:
https://collisionconf.com/
📌 Date/Time: June 26-29, 2023 ( Monday – Thursday )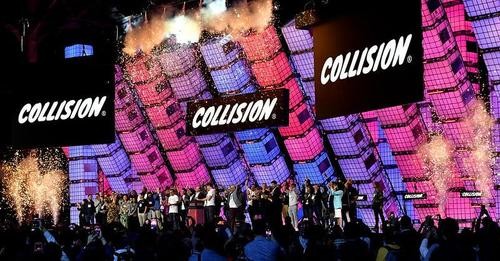 YOU MIGHT LIKE THESE ACTIVITIES
【TTA Global Forum @ InnoVEX 2023】窺探生成式 AI 的未來競爭力

From 1.5 Million Copies Sold Guitar Hero Publisher To Helping Startups Get Into YC