TechRoad 2023: Fueling Innovation in Semiconductor, AI, Mobility
TechRoad 2023: Fueling Innovation in Semiconductor, AI, Mobility
2023-12-07
#Mosaic Venture Lab
#NSTC
#TTA
訂閱 TTA 電子報,最新活動不漏接
Subscribe to 𝗧𝗧𝗔 𝗻𝗲𝘄𝘀𝗹𝗲𝘁𝘁𝗲𝗿, don't miss any of our events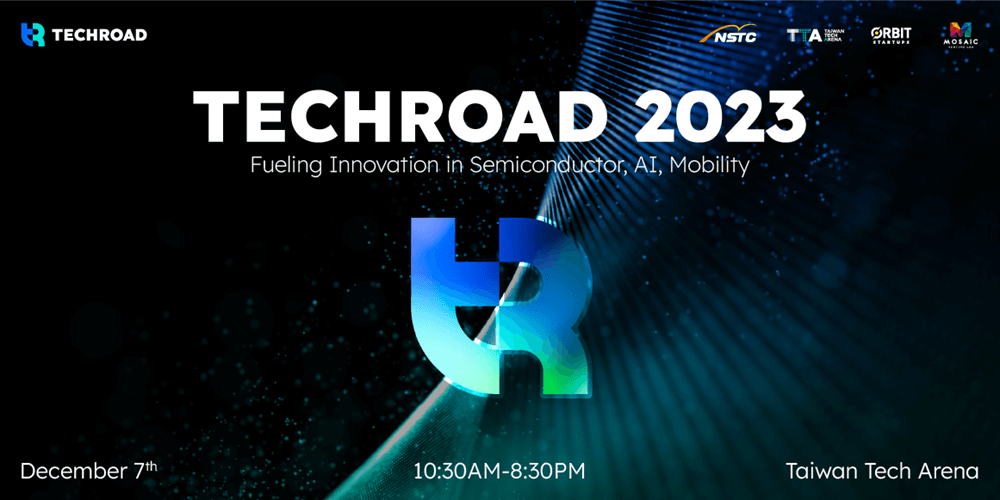 Orbit Startups and Mosaic Venture Lab are thrilled to introduce TechRoad 2023!"
This groundbreaking event, slated for December, is brought to you in collaboration with the esteemed organizations NSTC and TTA.
TechRoad 2023 is set to cast a spotlight on Taiwan's indispensable role in the world of technology, delving deep into the cutting-edge realms of semiconductors, artificial intelligence, and mobility. Prepare to embark on an inspiring journey featuring captivating keynotes, thought-provoking panel discussions, and dynamic startup pitches.
This event is a convergence of industry titans and forward-thinking visionaries, all coming together to shape the future of tech. Our mission perfectly aligns with Taiwan's unwavering commitment to technological advancement and economic prosperity, allowing us to take giant leaps toward our common goals. In the heart of TechRoad 2023, Taiwan's technological brilliance truly shines, and we invite you to be a part of this remarkable celebration of innovation and progress.

【Event Information】
▸ Date | December 17th, 2023
▸ Time | 10:30
▸ Location | Taiwan Tech Arena 3F
▸ Registration | https://reurl.cc/GKR8AW

Join us on December 17th for this exclusive event !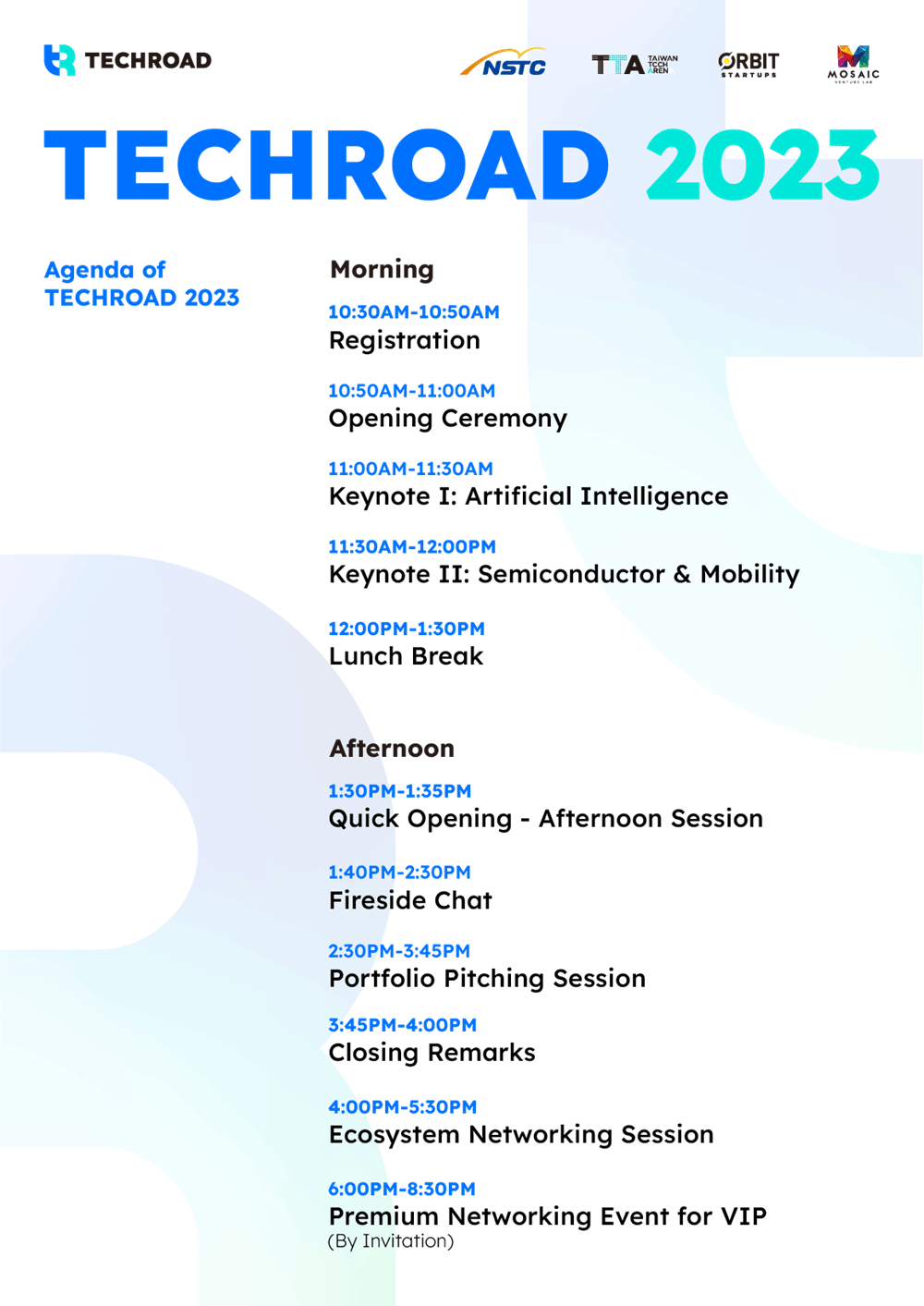 YOU MIGHT LIKE THESE ACTIVITIES
2023 Japan Meets Taiwan - Networking Event | Startup Island TAIWAN x Shibuya Startup Support x Taiwan Tech Arena