神經元科技完成估值破億天使輪募資 推腦神經AI輔助診斷系統進軍國際
2021-08-04
神經元科技完成估值破億天使輪募資 推腦神經AI輔助診斷系統進軍國際
Neurobit hits $3.6M valuation as it pushes the AI-assisted decision-making system
for high-risk neurological disorders into the world
智慧醫療人工智慧新創 神經元科技(Neurobit)今日宣布完成天使輪募資,自種子輪以來累積募資超過新台幣3200萬元,目前估值突破新台幣1億元。本輪投資人包含國發天使基金、專注於醫療創新的比翼生醫創投、臺北醫學大學生醫加速器等策略性投資人,並有多位產業天使投資人等。
Medical artificial intelligence company Neurobit announced its completion of angel round today; since the seed round, Neurobit has secured over $1.1 million investment. The angel round was led by strategic investors such as Taiwan's National Development Fund, with participation from BE Health Ventures, Taipei Medical University, and several industrial investors. The valuation of Neurobit after the angel round surpasses $3.6 million.
以臨床醫學而言,現行暈眩判斷很難定性定量,診間醫師能用的快篩工具或設備並不多。神經元科技多年來專心致力於開發高風險腦部神經相關疾病醫療AI輔助決策系統,目前研發之NeuroSpeed系統為市面上唯一能用於急診暈眩及留院中風快篩之醫療級人工智慧解決方案。產品已獲得臨床驗證,預計此輪資金將進一步用於擴充研發團隊,完成FDA及TFDA法規認證,並加速美國、歐盟及台灣的市場拓展。
Diagnosing the cause of dizziness was quite difficult because of the non-specific symptoms and the lack of quantitative and qualitative assessment tools available for physicians. Neurobit focused on developing Al-assisted decision-making system for high-risk neurological disorders; NeuroSpeed System is considered the only medical-grade artificial intelligence solution in the world which is of great help for physicians to identify dizzy patients for stroke in EDs and inward observation. The system has been clinically validated and the company will use the new funds to further expand the global reach and technical capabilities of NeuroSpeed System for FDA and TFDA clearance.
執行長楊鈞程表示,團隊成員主要由醫工、資訊、神經內科醫師、專利、商學等跨領域專家組成,產品NeuroSpeed基於臨床神經學檢查原理,利用眼球影像分析演算法與人工智慧技術,透過與北醫體系雙和醫院等醫學中心合作臨床驗證,其臨床結果證實在中風等中樞神經疾病和其他前庭系統疾病的分類判斷,特異度超過90%,加上設備輕便易攜,便於操作、檢測快速且具自動判讀功能之特性,可有效輔助醫師在頭痛、頭暈、眩暈之病患中,在診間篩檢出具潛在嚴重腦部疾病風險之病患。產品已獲得國內外多家醫院臨床醫師的正向回饋,有望成為利用眼球震顫快篩判斷中風的先驅。
Travis Yang, Co-founder and CEO of Neurobit, states that "Based on the principle of neurological examination, NeuroSpeed System is capable of dynamic eye imaging analysis powered by artificial intelligence. Through the clinical verification in Taipei Medical University-Shuang Ho Hospital, the results shows that the classification for central nervous system disorders and other vestibular system diseases has excellent specificity of more than 90%. Moreover, the system is portable, easy to operate, and has automatic interpretation with quick analysis, providing comprehensive decision support for physicians in diagnosing patients with headache, dizziness, vertigo, and other potential serious brain diseases. The product has already received positive feedback from worldwide physician. Neurobit is expected to be a pioneer in dynamic eye imaging for screening of stroke and other brain disease."
神經元科技正積極佈局海外市場,日前已與荷蘭海牙醫學中心團隊共同取得當地國家型計畫,將於荷蘭展開大型臨床計畫成功接軌國際市場。陳維澄營運長同步表示,暈眩在各洲、各國均有發生可能,根據研究機構的預估,美國在暈眩的腦中風前兆檢查,市場規模就高達20億美元,在歐洲也有12億美元,單在美國每年就有超過1千萬門診人次,因此暈眩醫護市場相當龐大。而神經元公司成立初期就以公開發行IPO為目標,建置完善的財會與內控內稽制度,落實完善公司治理。
In addition to actively expand its international footprint, Neurobit has teamed up with Hague Medical Center and received the national grants of ZonMw; massive clinical trials would be deployed. According to the estimation of various research institutions, the market size of diagnosing dizziness is around $2 billion and $1.2 billion in the US and Europe, respectively. With more than 10 million outpatient visits in the US alone, the dizziness healthcare market is quite huge. "In the early stage of its establishment, Neurobit aimed at IPO and set up a comprehensive financial accounting and internal control system to strengthen its management system." Roger Chen, Co-founder and COO says.
比翼生醫創投執行合夥人陳彥諭進一步表示,除了急診及診間快篩外,更看好Neurospeed 的技術未來可應用於救護車上或遠端醫療站,做為到院前使用磁振造影等神經影像學工具前的快速篩檢,讓潛在高風險腦部神經相關疾病病患能更即時獲得後續妥善的醫療照顧,減少耽誤治療的情況。此次透過雙和醫院的協助,Neurobit累積大量數據,提升產品的準確度,進一步創造其產品未來成為標準化檢查的可能。
"In addition to emergency and in-clinic screening, NeuroSpeed can be applied to ambulances or remote medical stations for screening before the use of neuroimaging tools such as magnetic resonance imaging, allowing patients with potential high-risk neurological disorders to receive immediate and proper follow-up medical care and reducing delays in treatment." Arthur Chen, BE Health Ventures says. With the joint-cooperation of Shuang-Ho Hospital, Neurobit has received a large amount of data to improve the accuracy of its solution, further created the possibility of becoming industrial standard in the future.
募資後神經元科技除了提供急診、暈眩專科創新的產品與解決方案外,也會運用擁有的技術開發能力,持續探索新的應用情境或領域,提供符合臨床及市場需求的智慧醫療軟硬體服務,目標設定在遠距醫療應用,作為硬體帶動軟體創造價值的新經濟型態之典範公司。綜觀目前疫情對全球新科技的應用與人類生活方式的改變,遠距醫療將會有更迫切需求,公司也掌握市場脈動適時切入。
Neurobit will continue to explore new applications and provide smart medical services that meet clinical and market needs. In view of the current epidemic's impact on the application of new technologies and changes in human lifestyles around the world, telemedicine will be of urgent demand, Neurobit would keep up with the market pulse and enter the market in a timely manner.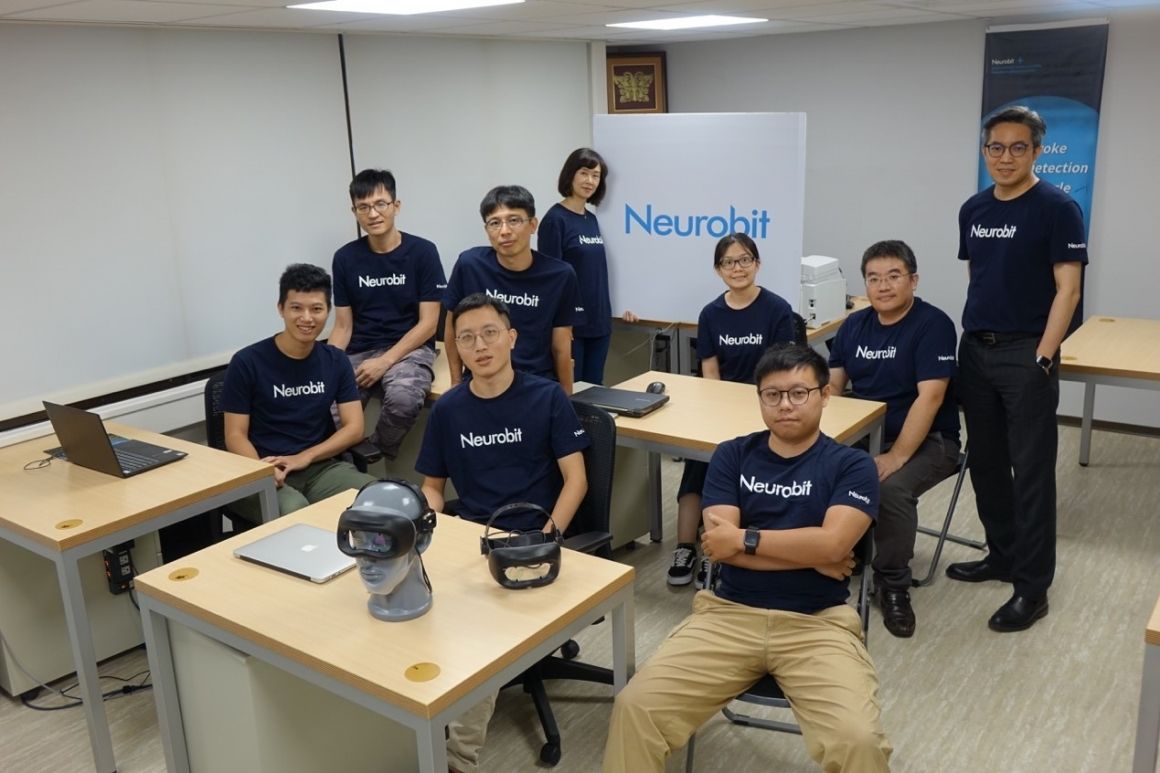 關於比翼生醫創投
比翼生醫創投(BE Health Ventures)是一家專注於醫療生技新創的投資公司,是台灣少數與醫院緊密合作的「醫院創投」,比翼生醫創投希望透豐沛的醫院合作夥伴及海外醫療生技市場網絡,協助具有影響力與前瞻性的醫療生技新創公司,走向國際市場。
About BE HEALTH VENTURES
BE Health ventures is the largest growth-focused program and venture fund for healthtech, medtech and digital health startups in Taiwan. Based in Taipei, we leverage the unique strengths of our thriving ecosystem to position as the gateway to Asia for both local and international startups. Started in 2018, we back fifty-one healthcare entrepreneurs, and raise $75.8M+ USD successfully.
關於TTA科技新創基地
TTA為由科技部所推動成立的國際級創新創業基地,於2018年6月5日正式開幕。TTA新創基地引進國際知名加速器進駐基地,目前有五家國際加速器進駐,其中包含專精於醫療領域的比翼加速器及比翼生醫創投,輔導領域含括數位醫療、醫療器材、行動通訊等,每年引進至少100組海內外科技新創團隊進駐於基地。
About TTA (Taiwan Tech Arena)
Taiwan Tech Arena champions entrepreneurship and innovation with the goal of building a vibrant international startup ecosystem in Taiwan. TTA is honored to build partnership with global tech startup ecosystems not only helping overseas technology startups soft-land in Taiwan, but also expecting more collaboration in research, mentorship, corporate innovation and startup investment.
新聞聯絡人:
比翼生醫創投
陳欣潔
Polly@behealthventures.com

Media Contact:
BE Health Ventures, Polly Chen
Polly@behealthventures.com